January 2023
Welcome to the January 2023 Gradle Build Tool newsletter. We are so excited to welcome you to the New Year.
This edition covers a lot of news from the community, and releases of Kotlin 1.8 and Android Studio Electric Eel. Plus, Square's celebrating the release of Android Studio Electric Eel, which showed a 60% average gain in sync performance.
From the Community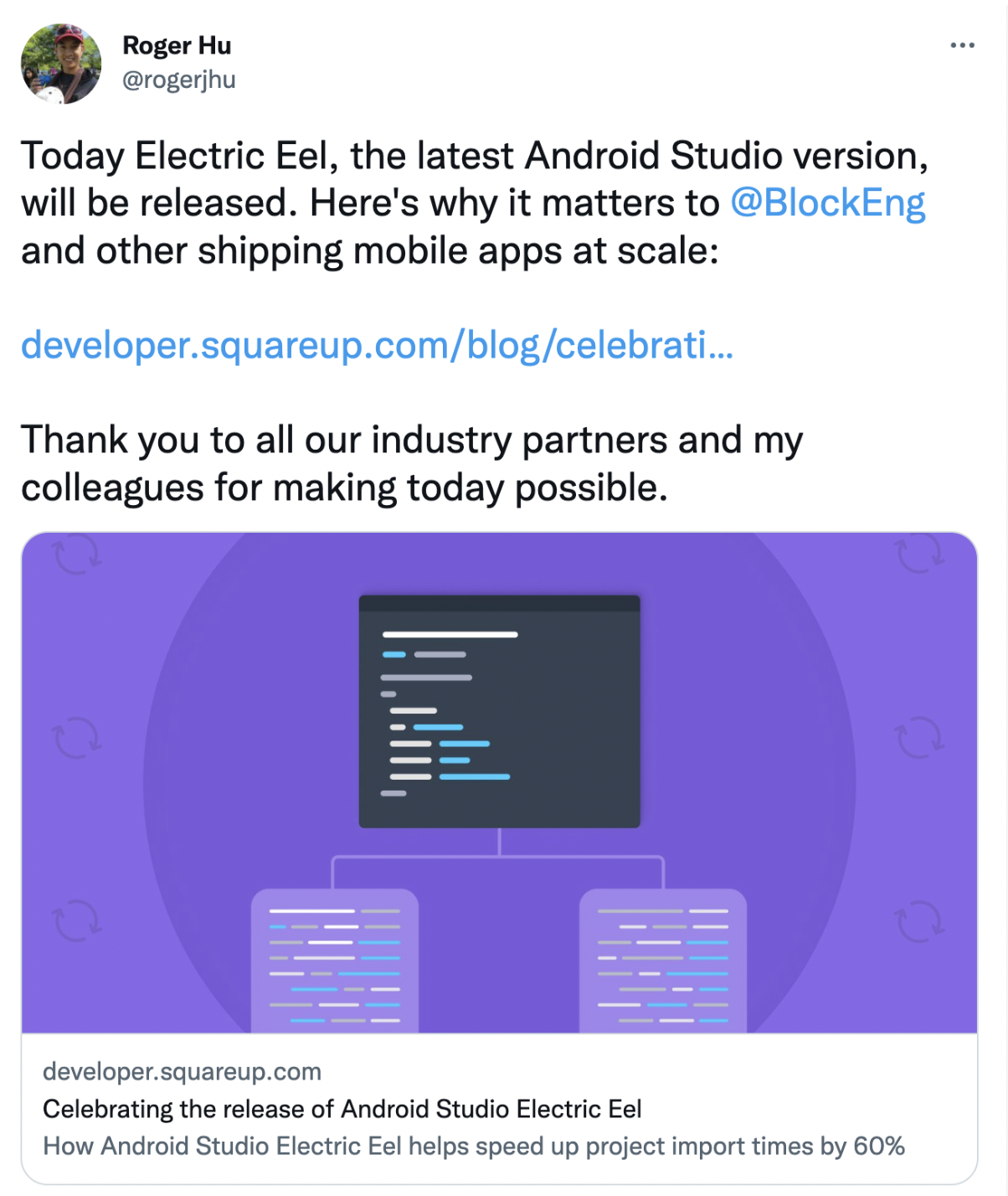 Blog posts
Videos
From Gradle Team
Blog
Podcast
Video
Mentorship
Releases
Kotlin 1.8.0
Kotlin 1.8.0 contains some great features like exposing the Kotlin compiler options as Gradle lazy property and the ability to disable the Kotlin daemon fallback strategy.
Android Studio Electric Eel
In Android Studio Electric Eel (2022.1.1) parts of Gradle sync now run in parallel by default. This can result in significant speedups, especially for very large projects. Many teams like Square are Celebrating the Release of Android Studio Electric Eel along with configuration cache can save massive amounts of time.
Careers
If you share our passion for developer productivity and tooling, consider joining our globally distributed team and check out our job openings at gradle.com/careers. We are looking for software engineers, solutions engineers, an application security engineer, and other roles, including a new position for a software engineer who wants to become a technical writer.
Upcoming Events
See the Gradle Training webpage for an up-to-date list of all upcoming educational and training events. Here is a highlight of some of the next ones:
---
If you have news you'd like us to share in the next issue, use #gradle on your favorite social media platform or email us with the details to newsletter@gradle.com. We are also now on Mastodon.
Until next time!
—The Gradle Build Tool Team